A day that started out rainy and gloomy ended in the perfect setting for the perfect union between Liza & Johnathan. The bride was beautiful, the food was plentiful and the atmosphere was amazing.

(Photo was snatched from Nate West's album. . .)

We had the honor of providing the catering and our directing services for this Lake Caroline wedding. The bride was absolutely stunning in her dress from Oxford Bridal, and friends and family provided the decorations and flowers.






The OAK caterers did a fabulous job (as always) with the display and in keeping all of the "food stations" stocked and pretty. Fruit, Cheeses and Pickles were set up next to a chocolate fountain .

The rustic "M" was handmade for the bride and groom by OAK and it, along with a 2nd "M" were hung as rustic touches.

The 3 letter monogram was made by OAK and hung above the mantle to announce the bride's new initials after the vows were said!

Both the bride and groom love to cook, and along with a "cutting board guest book", the bride had a precious OAK apron monogrammed with her new name for pictures of the cake cutting!




Overall, it was a stress free, fun, joyful occasion and one I am so blessed to have been a part of.




Thanks so much from Bethany and the OAK Staff.


Powered by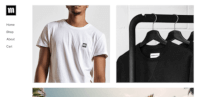 Create your own unique website with customizable templates.