June 14, 2014 started out like any other day, I was headed to the Frank Cochran Center in Meridian to help my jiu-jitsu academy host the jiu-jitsu states games. Greg, who at the time was stationed in Gulfport for advanced job training with the Navy, decided to make the drive up to Meridian to compete in his first black belt super fight. After watching Greg quickly win his match, I was instantly attracted to him. Little did I know that he had already noticed me way before his match. He says it was all of my tattoos and red hair. I had a feeling that he wasn't from the South, and that's where the conversation began. He was so shy at first, and would barely talk to me (even though his jiu-jitsu professor had already told him that I was "making eyes at him"). That in return made me shy. We didn't establish much in that conversation. But as soon as he left to head back to Gulfport, I hunted him down on that wonderful thing called Facebook. A month passed and we still hadn't communicated since the state games. Then all of a sudden I had this urge to simply send him a message on Facebook. I asked how Mississippi was treating him, and we haven't missed a day of talking since. He made the first trip up to Flowood to visit me. We took turns visiting each other for about a month and a half before we decided to make this official. Finally, the dreaded last weekend of September came to pass, and Greg would graduate from his training course and head back to his home in Virginia Beach. That weekend was the last time we saw each other until my Thanksgiving break. Even though it would only be for a few days we made the most of it. The next time we saw each other was for New Year's Eve. I flew into Virginia on New Year's Eve, and this would be one I'd never forget! We went out to dinner at an amazing Brazilian steakhouse, and talked about what we wanted to do after dinner. Considering I hate being cold, and it was freezing in Virginia I was all for going back to the house, putting on my pjs, and watching the new Teenage Mutant Ninja Turtles. And that's just what we decided to do. Unfortunately for Greg, this threw a monkey wrench into his perfect romantic proposal idea. We got back to the apartment, and I headed for the bedroom to put on my pjs. Greg followed me into the bedroom and blocked my path to the vanity mirror to take off my jewelry. I asked him what's up. This began his nervous fit of awkward laughter! I knew something was up at this point! I pushed my way past him to the vanity and he once again followed me. He got down on one knee, and asked me to marry him! In my normal fashion, I started jumping up and down and dancing all over the room before I even said yes! He told me after that he had this whole romantic speech planned, but got too nervous to say it all. I was taken back by just how beautiful my ring was. He did a fantastic job! And so begins our engagement journey.

This all sounds so simple, but it really isn't. A long distance relationship is hard, and takes more work than a normal relationship. The foundations for our relationship are trust and communication. We make time for each other every night, and make the most of the few times we get to see each other. Greg spoils me rotten! If he's not taking me on some kind of romantic date when we are together, he's sending me flowers. Many couples take for granted cuddling on the couch watching a movie, but we take in every minute; because, we know until we get married those nights will be few and far between. When we get married in June, and I leave Mississippi to move to Virginia Beach the amount of time that we will have spent together physically will only be one month. But I know deep down in heart that we will make it through that adjustment. I can't wait to start the rest of my life with the man God created just for me.




Powered by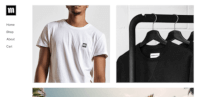 Create your own unique website with customizable templates.